Proven Industry Company Builder Joins One of the Körber Supply Chain's Leading SMB Channel Partner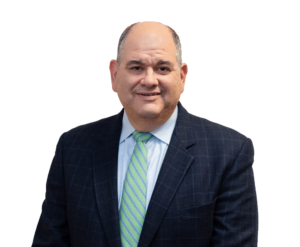 Neptune, NJ – April 5, 2021 – Supplysoft, LLC announced today the appointment of David Horowitz as the Director – Solution Architecture of the company. An experienced business and technical leader, David will assume responsibilities effective immediately.
With over 20 years of experience in the Microsoft, Sage, and Körber Supply Chain channels, David brings a wealth of knowledge on building industry-leading supply chain solutions.
"We could not be more excited to have David join the team to lead Supplysoft to the next level," said Managing Partner Humberto Rodriguez. "He is a dynamic leader who brings tremendous knowledge on how to build supply chain business and technical solutions like ours to provide an even higher level of service and commitment to our customers and partners."
David started his career as a computer programmer and has worked as a CFO, CTO and most recently helped SWK Technologies become an industry leader in the Körber Supply Chain Channel Partner space. While at SWK, David served as Director – WMS Solutions. During his 15-year run, the company increased its presence in the Warehouse Management space year after year adding customers in the Food and Beverage, E-Commerce, Energy and Pharmaceutical spaces.
"This is a unique opportunity to take an already strong Körber Supply Chain Channel Partner and improve it to the benefit of all its current and potential customers and partners," says David. "We have a lot of work to do, but I am eager for the challenge."
About Supplysoft, LLC
Since 1996, Supplysoft has been a supply chain solutions provider for emerging small-middle market companies. As a total solutions provider, we design, implement, integrate, manage and support comprehensive supply chain software solutions. Our solutions extend from the warehouse to front office and encompass the leading WMS, TMS, Shipping, EDI, Business Intelligence and Integration technologies on the market.